LEADING THE WAY TO OPPORTUNITIES FOR A BETTER
QUALITY OF LIFE FOR EVERYONE IN THE CHIPPEWA VALLEY
Leadership Circle Donors invest $500 or more in a year to the United Way Community Fund. Although they make up less than 13% of our total donors, they made up over 40% of our annual total contributions.
Our Leadership Circle donors are helping United Way of the Greater Chippewa Valley and our community partners to help improve the mental health of Chippewa Valley residents, prepare children to enter school ready to succeed, empower residents to achieve self-sufficiency, and ensure access to food, shelter and medical care.
United Way of the Greater Chippewa Valley would like to thank each Leadership Circle member for Living United.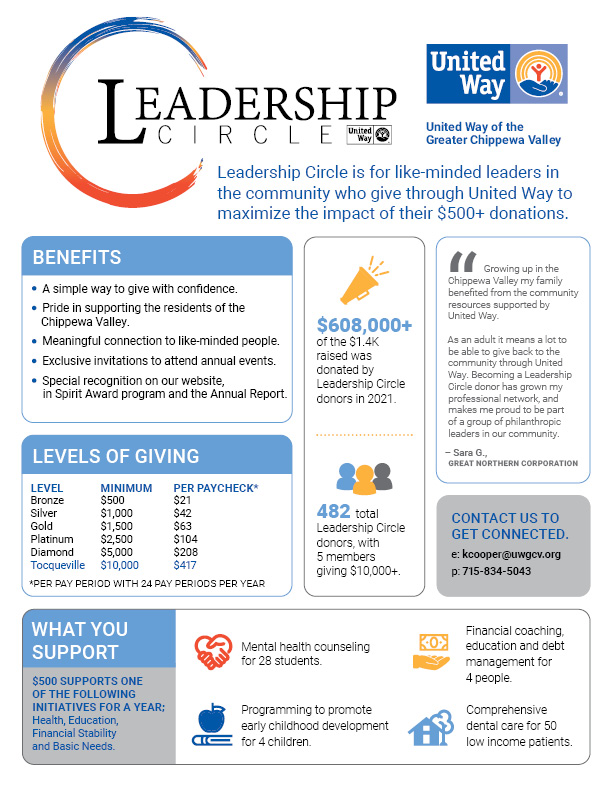 To find out more about Leadership Circle, whether to become a member or join an upcoming event, please contact kcooper@uwgcv.org.
---

Please support our sponsors: