Thank you for your partnership with United Way of the Greater Chippewa Valley. We ask that you follow some basic guidelines when using our name or logo. By creating a consistent brand experience for community members, we are benefiting the overall causes we support.
We encourage our Community Partners to let the community know about our partnership, as it will benefit you, us and the community campaign. By using the "United Way Community Partner" logo, it makes it more clear to your public that you are not run by United Way but supported by United Way.
GENERAL REFERENCING
Please refer to our organization as United Way of the Greater Chippewa Valley. Our work is local and money raised stays local. Calling out our local United Way helps reinforce this.
"The" is not actually part of our brand name. Just as it is not, "The Microsoft" or "The Coca Cola," we are simply "United Way of the Greater Chippewa Valley." For example: "United Way of the Greater Chippewa Valley works to promote the common good by supporting the building blocks to a better quality of life."
United Way should never be included as part of your organization's name, either in text or with graphic. United Way is an independent organization and incorporating the United Way name and/or logo as part of your logo or organization name would wrongly imply that you are a division of or otherwise operated by United Way.
BRANDING GUIDELINES
When using the United Way of the Greater Chippewa Valley Community Partner logo, please be sure not to stretch or squeeze it. Logos should be kept to the original aspect ratio (we much prefer you to shrink the logo to fit than to distort it). You can adjust size without distorting by holding down the Shift key while resizing.
Logos should remain larger than one inch in width for text readability.
Please only use the logos provided on this page. These are official Community Partner logos.
Please do not change the color, remove or use elements of the logo (such as using only the hand and orange person icon). The logo and all its components are intended to be used as is.
Logos are separated into two categories; for print use (CMYK for flyers and posters) and for digital use (RGB for web and social media graphics). We prefer use of the full color logo when possible, but understand that black ink only is needed. The print zip file includes a black ink only option to provide best contrast in greyscale printing.
Please pair your logo with the Community Partner logo to show our collaboration and mutual support. Logos can be paired horizontally or stacked vertically, while leaving an approximate half inch space between each mark. When paired horizontally, please place your logo(s) to the left of the Community Partner logo. And when stacking logos vertically, please put your logo(s) above ours.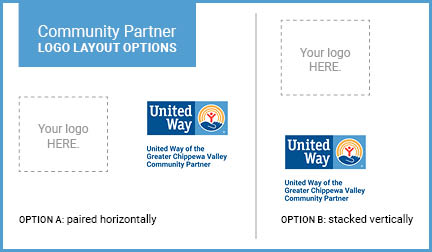 ---
Please click on one of the buttons below to download the appropriate logos for print and digital use.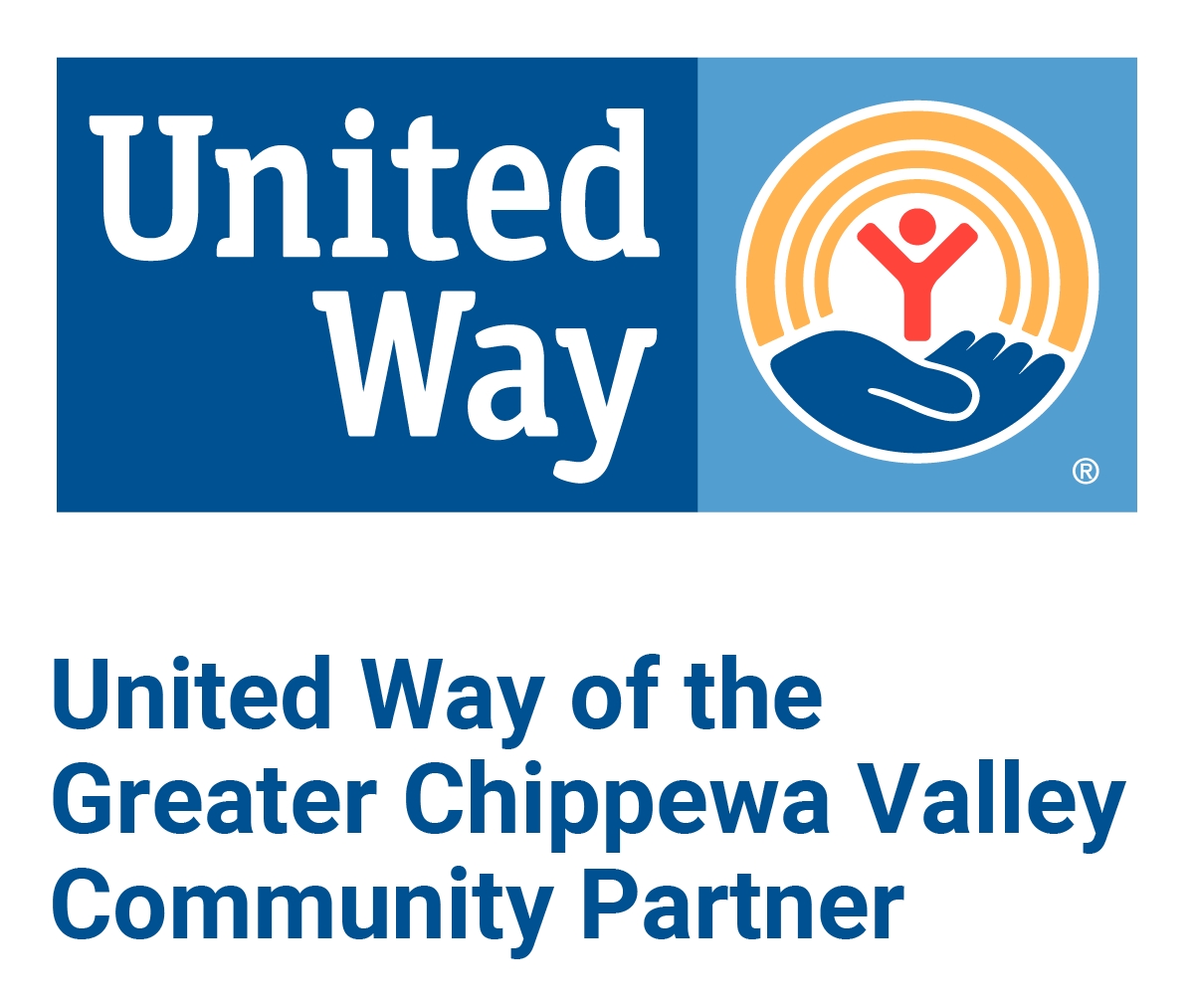 Should you have any questions or need anything from us, please don't hesitate to contact us at 715-834-5043.