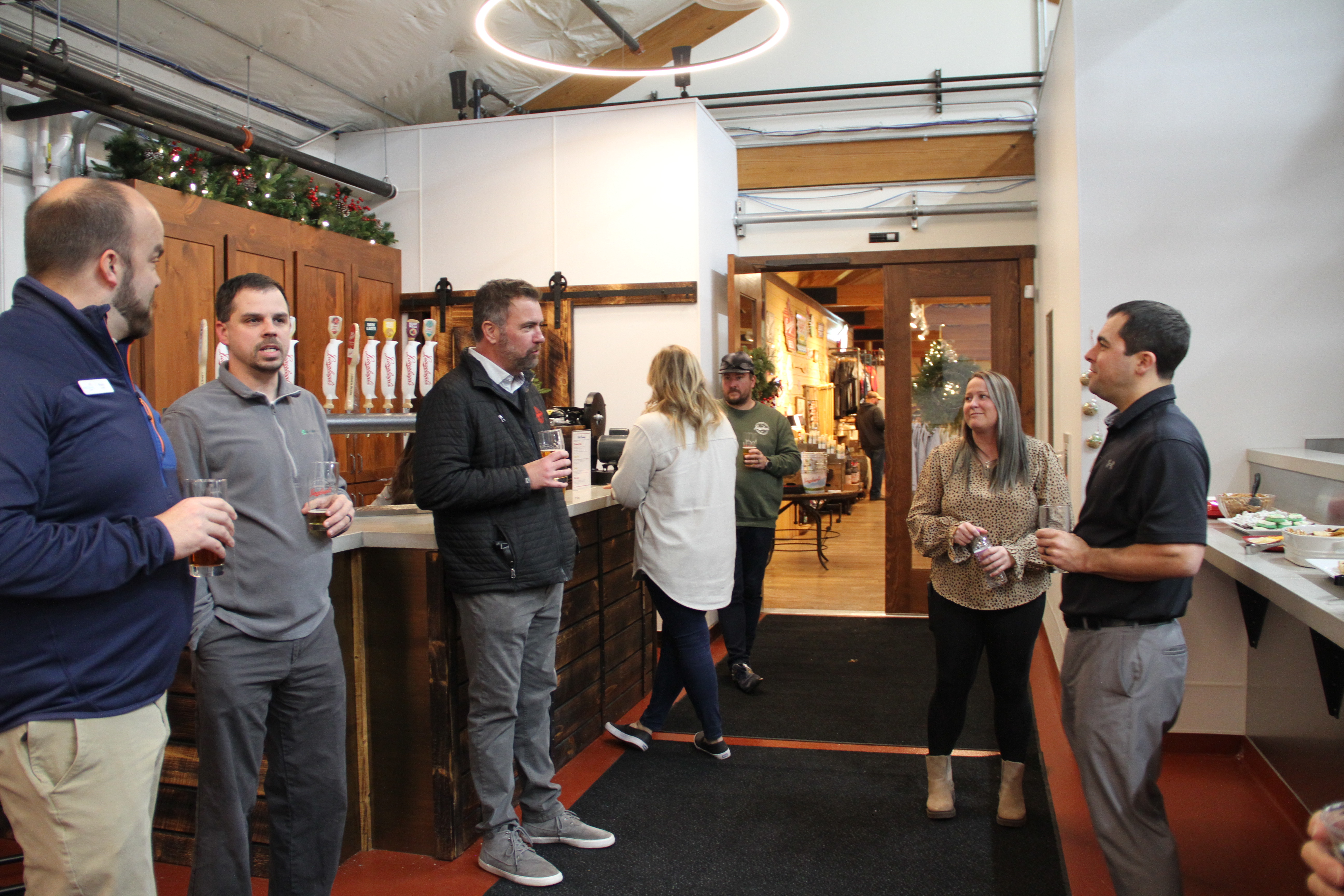 Emerging Leaders is designed to help participants increase their leadership impact in their organization, the social sector, and the community at large. In Emerging Leaders, you will discover, grow, and be energized. You will move forward with new resources and approaches for your unique leadership journey.
Emerging Leaders are collaborative, great teammates, and good communicators. They seek others' input and opinions, use it to shape their ideas, and generate consensus. They have strong soft-skills and have emotional intelligence when it comes to dealing with others.
Traits of the Ideal Emerging Leader
5-10 years of professional experience
Age range: 21-45
Cross-functional background
High potentials/go-to individuals/seen naturally as a leader
Strive to go beyond their job description
Seeking community involvement and networking
---
Visit our Facebook page for more information.
If you have any questions, feel free to contact rd@uwgcv.org.
Interested in joining Emerging Leaders? Sign up here.
MEMBER BENEFITS
Emerging Leaders have the opportunity to meet people who share a mutual concern for what matters in the community.
Get to know local community leaders, service providers and other Emerging Leaders
Learn the important issues affecting the Chippewa Valley and see how you can make a hands on difference
THE EXPERIENCE
Emerging Leaders have unique opportunities to connect, grow, learn and maximize their impact in the community. Past events:
Dueling Pianos
Rake n Run and Yard Cleanup Events
Fun Learning Sessions such as Cooking Classes
School Supply and Winter Clothing Drives
We're looking for more, let us know if you have ideas!
WHY YOU SHOULD JOIN
When you join Emerging Leaders, you are leading the change in the Chippewa Valley. You have the opportunity to grow professionally and personally through leadership programming, networking and creating local connections.
Who can become an Emerging Leader?
The Emerging Leader program is recommended for those age 40 or under who give $25 or more annually to United Way of the Greater Chippewa Valley.
How do I become an Emerging Leader?
Your participation starts with a donation of $25 or more to United Way of the Greater Chippewa Valley. When you donate, please indicate that you would like to be included in Emerging Leaders.
How do I make my donation?
There are several ways to donate, including:
How do I get involved in Emerging Leaders' events?
Once you've made your donation, you will begin receiving e-mail invitations to Emerging Leader volunteer opportunities and events. If you do not receive communication from us via e-mail, contact rd@uwgcv.org.
Have an idea for an event or want to help plan? Contact rd@uwgcv.org.
After I make an initial donation, how long am I a member?
After you've made your annual donation of $25 or more and indicated that you would like to be an Emerging Leader, you are enrolled for one campaign cycle. Traditionally, campaigns start in the fall. However, you can make your gift at anytime that you'd like to become involved.
Don't see your question? Contact 715-834-5043 or rd@uwgcv.org.
---
Thank you to our 2023 sponsors:

To learn more about our sponsors, please visit the following links: